London Music Experience with Mark Shaw from Then Jerico
Availability: Available Tuesdays and Wednesdays

Starting Location: Outside Tottenham Court Road Underground Station (Exit 3)
London Music Experience with Mark Shaw from Then Jerico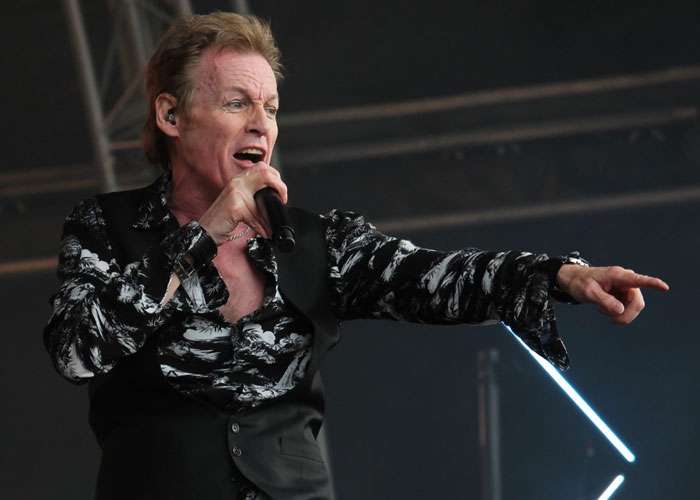 Two-hour private experience and tour led by Then Jerico lead singer and icon Mark Shaw taking you on a personal journey behind-the-scenes of the 80s and 90s pop-rock scene.
Locations in Soho
Trident Studios Soho & Marquee Club
Soho highlights tour with links to Mark Shaw from Then Jerico
What's Included
1.5-hour walking tour of London's Soho
30 minute meet and greet with Mark over a drink at a Soho pub
Led by a music icon of the 80s and 90s
Convenient tour starting point outside Tottenham Court Road Underground Station
Ends in Soho
What's Excluded
Food & drink
Gratuities
British Sign Language interpreter not included
What To Bring
Camera
Comfortable shoes for a leisurely walking tour
Good To Know
English language tour
Free cancellation up to 48 hours before the tour
This guided tour is not accessible for wheelchair users or for parents with prams or buggies
Adults who are 18 years and older must accompany anyone who is 17 years or younger on all tours
London Rock Experience with music icon Mark Shaw from 
Then
Jerico
This unique experience offers fans a chance to immerse themselves into the music scene from the 1980s / 1990s
Led by an icon of the time, Mark Shaw, who was the lead singer of pop rock band,
Then
Jerico
, you will get to see and hear stories not available anywhere else.
This brand new memorable experience, the first of its kind, combines a walking tour around sites in London's Soho and ends with a personal chat with Mark over a drink at an iconic pub from the heyday of Soho as the music centre of the world.
Starting at Tottenham Court Station Mark will lead your private group on an exclusive 90-minute walk around Soho giving you not only his own personal story and rise to stardom but also sharing many anecdotes about what really happened during that vibrant period of music history.
You will see gig venues, recording studios, pubs, hangouts, and more on this easy slow-paced walk. Limited to a max of 8 people on a private tour only you will have the full attention of Mark and get a fascinating insight into the world he experienced over several decades.
The tour will conclude with a 30-minute drink at a pub in central Soho. Mark would also be happy to sign any pictures or memorabilia you would like to bring.
Is the tour wheelchair accessible?
The tour is not suitable for a wheelchair due to the pavements and uneven surfaces on the route. British Sign Language is not provided on the tour.
Do children need to be accompanied?
All people under 18 (i.e. 17 years old and younger) must be accompanied by an adult (aged 18 years or over) on all tour
Is the tour suitable for children?
There are some adult themes discussed on tour so it as the discretion of parents
We are busy designing exciting tours related to this one