DISCOVER THE UK'S #1 MUSIC LOCATION TOURS COMPANY
EXPLORE OUR LOCATIONS & TOURS
Bringing you the very best pop music tours in the UK, we offer walking tours, small group tours, coach tours and private tours of music locations in London, Manchester and Liverpool.
Discover the best locations associated with The Beatles, David Bowie, Queen, George Michael, Oasis, The Smiths and so many more… 
We are passionate about all things music and cannot wait to share our love, knowledge & excitement for music with you! 
We don't need to introduce this metropolis! But have you heard of Pinner? Or explored the best locations featuring a young George Michael? Have you experienced our Rock and Roll Walk in Soho? No?! Check out our tours in London today!
Vibrant, eclectic, quirky & cool –  all fitting to the fabulous city of Liverpool! Known for its music heritage & home to some of the world's best bands, discover our Fab 4 Beatles experiences or explore tours of more music greats from Liverpool!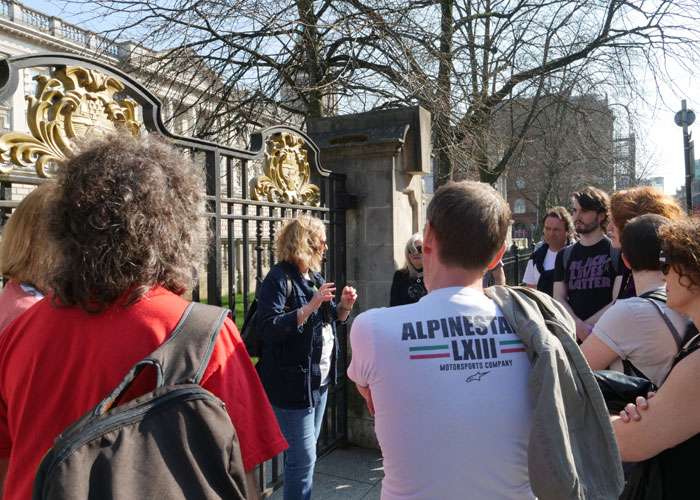 Belfast, a vibrant music city, boasts a rich history of influential artists and a thriving live music scene, blending traditional Irish music, rock, punk, and emerging genres to create an electrifying musical tapestry.
Manchester has played a significant role in shaping the music industry and producing some of the most influential bands and artists in history. It has been a hub for various music genres including punk, post-punk, Britpop, Madchester, acid house and indie rock.
5,000+ REVIEWS SAY WE'RE A SMASH HIT!
A wonderful experience for three generations of Beatles fans. The driver/guide was fun and knowledgeable, he took us to many important places in Liverpool that interwind with the Fab Four history. A once in a lifetime experience, highly recommended!
The most amazing tour!!! Peter was an excellent guide, he made the experience the best it could be. Had a fab time. Highly recommend!
Fantastic 3hr tour with a brilliant tour guide. Highly recommended. The personal touch, rather than a coach is recommended. Our guide was superb.
We had the most amazing tour! Phil was brilliant & had so much knowledge and information about all aspects of the Beatles and their families! This tour was the best value for money ever, and we talk about it very often.
I would recommend this tour. It let us see all the sights, the driver was extremely nice and knowledgeable. he was also very patient and kind with the children.
What can I say, I can't recommend this tour enough. We had the most wonderful time and Peter, our guide, took lots of photos of us as keepsakes. Totally recommend to anyone!
Great tour, you get to see everything, stop everywhere to get all the photos you want.
What a tour! There were plenty of opportunities to stop for photos, lots of interesting facts, photos & John was happy to answer all our questions.
latest awards & ACCOLADES
We are passionate about music and the locations connected to our famous musicians such as Elton John, Queen, George Michael, The Beatles and many more!
It is the love for their music history, songs & lives which made us (a group of 4 friends) come together and bring home their stories. The Brit Music Tours team is made up of the most amazing people. All of the gang are eager to make every visit the best it can be!
We especially believe it's the passion, energy & expertise of our local guides that sets us apart.
OUR GUIDES
Our guides are some of the best you will find - fantastic characters, enthusiastic and passionate about their chosen fields. You'll simply love being on one of our tours!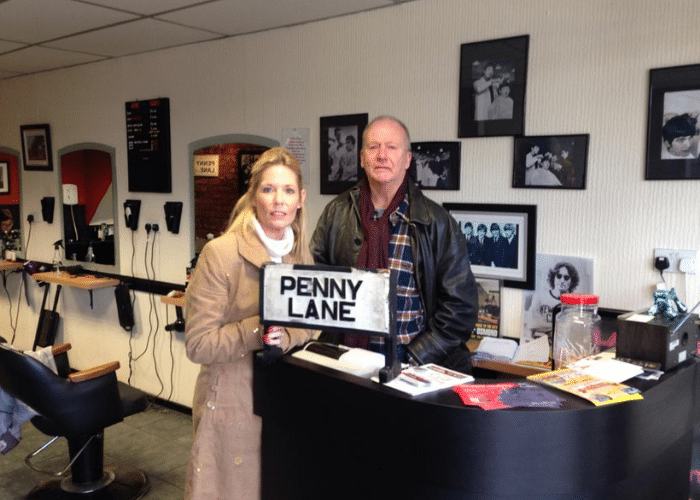 OUR PLACES
We take you to the places that matter! Our tours are created with the right care to sustainably bring you closer to the real places of our music legends.
WE CARE
We want to make sure you have the best time whilst visiting one of the cities we serve. We have an open ear, listen to your wishes and ensure you enjoy every minute.