EXPLORE OUR TOURS OF Manchester
Manchester has played a significant role in shaping the music industry and producing some of the most influential bands and artists in history. It has been a hub for various music genres including punk, post-punk, Britpop, Madchester, acid house, and indie rock. 
The city has also been home to iconic music venues such as The Hacienda, The Free Trade Hall, and The Apollo, where legendary artists and bands like Joy Division, The Smiths, Oasis, New Order, and The Stone Roses have performed. Moreover, Manchester has a rich music culture that encourages creativity and innovation, making it a breeding ground for emerging talents and new sounds. 
All these factors have contributed to Manchester's status as an important music city.
Manchester Music Walking Tour
Learn about Manchester's rich musical history and iconic venues on a fascinating guided walking tour with a local expert
Learn about Manchester's rich musical history and iconic venues on a fascinating guided walking tour with a local expert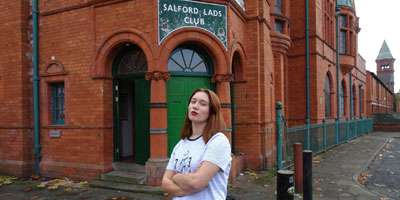 Manchester Music Taxi Tour
Discover the history of the music scene in Manchester on a Manchester music taxi tour with a tour guided by a local expert
Discover the history of the music scene in Manchester on a Manchester music taxi tour with a tour guided by a local expert