Beatles Classic Tour of Liverpool by Private Taxi
Starting Location: Optional (choose at check-out)

End Location: Optional (choose at check-out)
Beatles Classic Tour of Liverpool by Private Taxi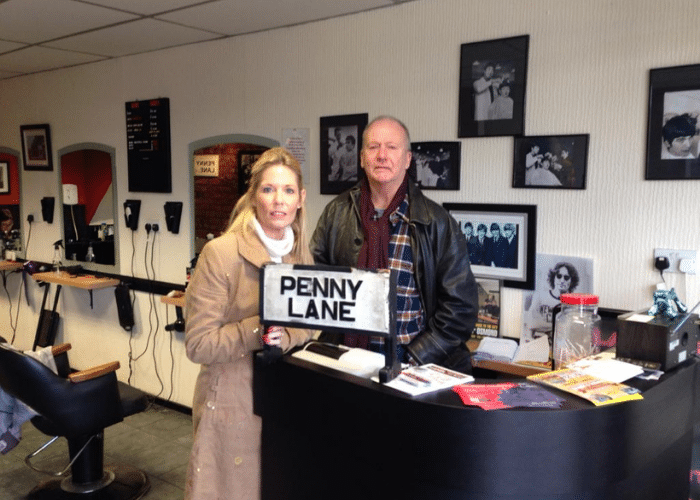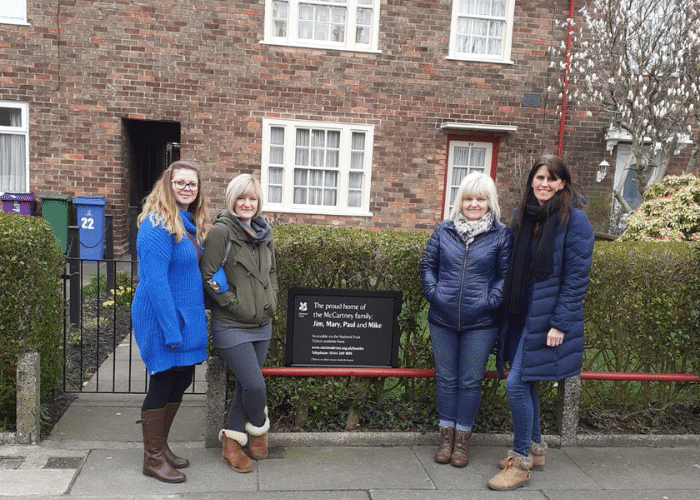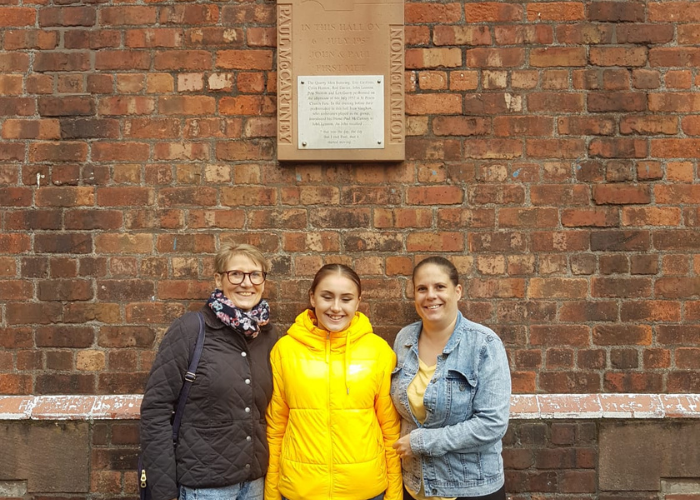 Discover some of the best stories & insights of the Fab 4 on this privately-led 3-hour Beatles tour of Liverpool – the original and most popular of our Liverpool Beatles tours. Discover Penny Lane, Strawberry Field, childhood homes, Eleanor Rigby's grave & Woolton village.
Penny Lane & more
Strawberry Fields
Woolton village
Grave of Eleanor Rigby
Liverpool architectural highlights
Hidden gems along the route
Personal, engaging driver guide
What's Included
Personal, engaging driver guide
Private tour in traditional British taxi cab
Fully wheelchair accessible (call us for further details)
Local, knowledgeable & fun driver guide
Flexible pick-up point within Liverpool
Health & safety accredited & COVID-19 safe experience
What's Excluded
What To Bring
Good To Know
Flexible start/end locations
Optional add-ons available
Hear about the Beatles' families and find out why John and Paul used to practice in the porch! Discover which songs were written in Paul's front room. Find out why jelly babies were delivered to George's house for his birthday. Photograph the sentimental pub just around the corner from Ringo's home and school.
See the famous street that is in our ears and in our heart and which helped coin the 1967 hit. You'll be able to see 'a barber showing photographs', the 'shelter in the middle of the roundabout' and find an 'old bank for a banker with a motorcar'!
The inspiration for John Lennon's 1967 hit. Have your photograph taken by the famous red gates to Strawberry Fields whilst you enjoy a 20 minute stay at this location that John loved so much.
Considered to be the most important meeting point in music history. You'll go to where John Lennon met a 15 year old Paul McCartney for the first time in 1957.
In the same place where John was a choir boy you will also be able to see the real-life tombstone that possibly influenced the famous 1966 song.
You'll pass by the church where Paul McCartney and his brother Mike used to sing as choir boys.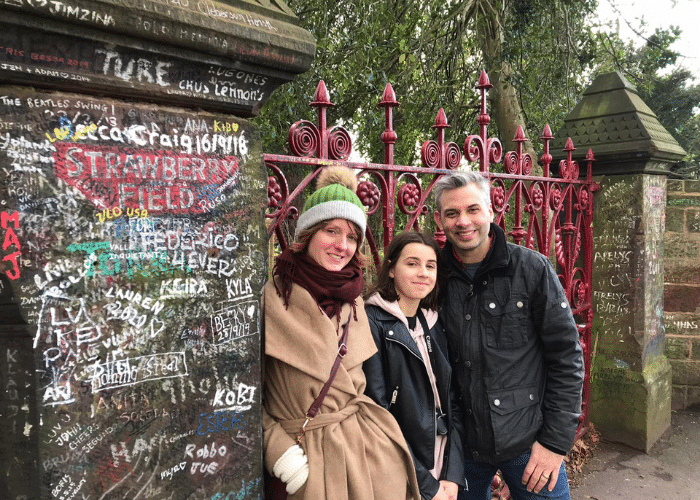 Take a look at our TripAdvisor page or leave us a review. We love hearing from you!
Beatles Childhood Homes Taxi Tour by Private Cab
Who were the Fab 4 as ordinary boys from Liverpool and how did they become one of the most famous bands in the world?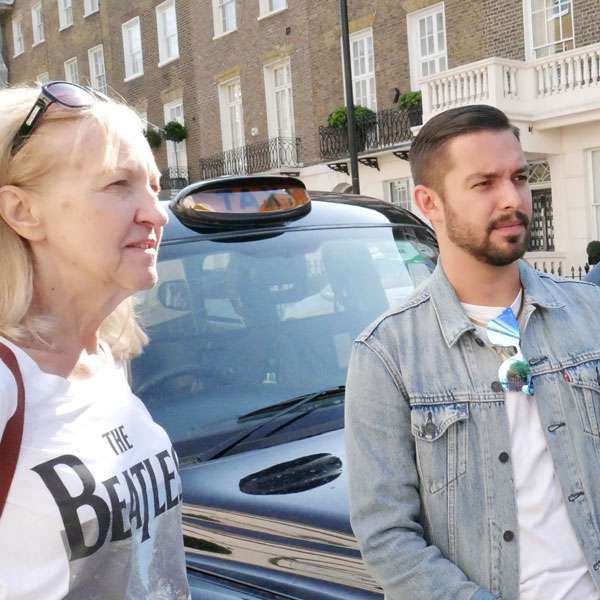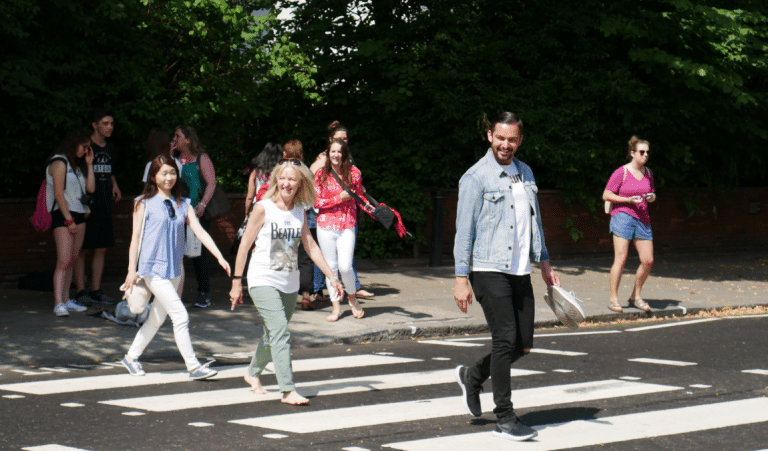 Beatles Tour by London Taxi
Experience the most comprehensive tour of Beatles sites in London on this journey into the world of John, Paul, George and Ringo!