Here we take a look at the meanings behind David Bowie's biggest hits.  David Bowie was one of the most iconic and influential figures in the history of pop and rock. Author of some of the most-loved singles and albums of all time, he remained relevant right to the end of his life. Bowie's death shook the world of popular culture when it was announced just a few days after the release of his final album, Blackstar, in January 2016. 
STARMAN (1972)
Starman was Bowie's second UK hit single. It reached #10 in summer 1972. The track was taken from his album 'The Rise and Fall of Ziggy Stardust'. Bowie said his alter-ego Ziggy was told to write about the 'coming of a starman' by the Infinites in a dream that he'd had. He said the song was about "an amazing starman" who planned to save the earth. 'Starman' also quickly became a nickname for the shapeshifting star himself. The track is also famed for its accompanying Top of the Pops performance, which saw the sexually ambiguous star place his arm around his bandmate and co-writer Mick Ronson's shoulder. Bowie performed the song in a rainbow jumpsuit and astronaut boots, with his hair coloured bright red.
LIFE ON MARS? (1971)
Life on Mars? was included on Bowie's 1971 album Hunky Dory and became a single in 1973. Inspired by Frank Sinatra, the song was apparently penned after a short affair with the actress Hermione Farthingale. Bowie himself said the lyrics were "a sensitive young girl's reaction to the media." Decades later, he said the figure in the track had been told "there's a far greater life somewhere", and that she was bitter that she didn't have "access to it".
LAZARUS (2015)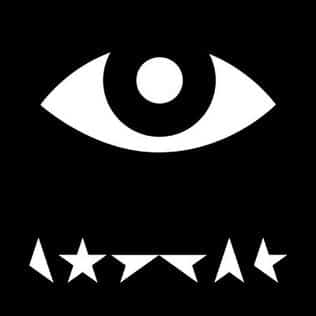 Although Lazarus was released as a single weeks before Bowie's shock death, critics didn't realise Bowie was singing about his own imminent passing until it occurred. Bowie's long-time producer Tony Visconti said the song and video were both designed as commentaries on the star's death. He had been informed his cancer was terminal in the same week the video was shot. However, the public wasn't made aware of his illness before his death. The song featured on his last album, Blackstar.
ASHES TO ASHES (1980)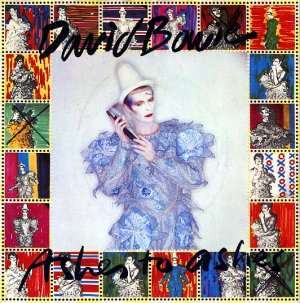 Ashes to Ashes was Bowie's second number one single. It referenced the character Major Tom, who first appeared on 1969's Space Oddity. Bowie said the song was created to "wrap up the seventies" and called it a "1980s nursery rhyme". The track blended funk, new wave and art-rock. In Ashes to Ashes, Major Tom is portrayed as a "junkie" rather than the "hippie astronaut" he was in previous works. Bowie said the song was an "ode to childhood" and "about space men becoming junkies". It appeared on his 14th studio album, Scary Monsters (and Super Creeps).
"HEROES" (1977)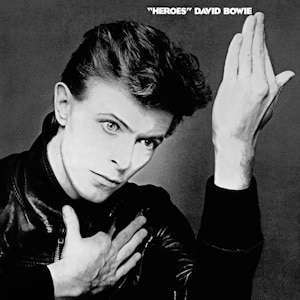 "Heroes" was taken from the album of the same name, which was part of Bowie's Berlin trilogy. Although it's regarded as one of the star's signature songs, it only reached #24 when it was originally released. However, it peaked at #12 after Bowie's death at the age of 69. Bowie penned the song after seeing Tony Visconti and his lover embracing each other by the Berlin Wall. The track's lyrics tell the story of two lovers. Bowie performed the song in West Berlin in 1987. This performance is said to have contributed to the 1989 fall of the Berlin Wall. Bowie admitted the song was about Visconti kissing Antonia Maass over 25 years after it was released, as his producer was still married to Mary Hopkin in 1977.
CHINA GIRL (1983)
China Girl was originally recorded by Iggy Pop in 1977 but featured on Bowie's hugely successful album Let's Dance six years later. The track was penned by Pop and Bowie during their time in Berlin. Bowie's version reached #2 in the UK. The song was apparently inspired by Pop's attraction to Kuelan Nguygen, though Nile Rodgers, who produced the Bowie version said he believed the song was about hard drug use. He thought 'China' was a reference to heroin and 'girl' referred to cocaine. Bowie apparently "loved" Rodgers' interpretation of the lyrics.
SPACE ODDITY (1969)
Although many people presume Space Oddity was penned about the 1969 moon landings, this was not the case. Bowie said the song was actually written after he saw the Stanley Kubrick movie 2001: A Space Odyssey. He saw the film several times under the influence of drugs and said it was a "revelation" to him. Despite not being written about the moon landings, the song was used to soundtrack footage of the monumental event, although the fact Major Tom ended up being stranded in space was a source of amusement for the singer, who said "nobody had the heart to tell the producer that". Space Oddity was the star's first big hit, though didn't hit the top spot in the UK until it was re-issued in 1975. Major Tom later reappeared not only in 1980's Ashes to Ashes but his 1995 collaboration with the Pet Shops Boys, Hallo Spaceboy too.
Get closer to Bowie with Brit Music Tours
These are just seven of the many iconic Bowie tracks whose meanings have intrigued critics and fans alike for generations. If you're eager to learn more about David Bowie and visit various key locations from his life and career, we can help. At Brit Music Tours, we run immersive, authentic experiences based on some of music's most legendary figures. Each of our guides is an expert in their field and can help you get closer to your favourite music icons than ever. To find out more about how we can help you discover the best and most fascinating locations linked to the Starman, get in touch today. Click here to book the David Bowie Tour, or you can reach us by sending an email to info@britmusictours.com or calling us on +44 (0)800 009 6570.