Queen: the stories behind their biggest hits. It's hard to believe that's it's almost thirty years since iconic Queen frontman Freddie Mercury passed away. Although there had been a great deal of speculation about the star's health in the years leading up to his death, he only made his AIDS diagnosis public a day before he passed away at the age of just 45.
Queen's music remains as popular as it's ever been, with new generations of fans being introduced to their work thanks to the success of their biopic Bohemian Rhapsody and their tours with current vocalist Adam Lambert. Let's take a closer look at some of their most timeless and well-known hits right now.
Killer Queen (1974)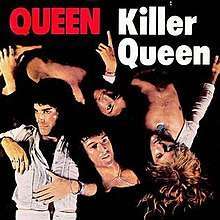 Killer Queen was the band's first top five hit, reaching #2 in Autumn 1974. It was taken from their third album Sheer Heart Attack. The theatrical, piano-led song – about a high-class call girl featured the quartet's famous vocal harmonies plus one of Brian May's most revered guitar solos. Killer Queen was a rarity in the band's catalogue in that Mercury penned the lyrics before the music. Mercury compared the song to the work of Noel Coward, and it was described as a "turning point" by May.
Bohemian Rhapsody (1975)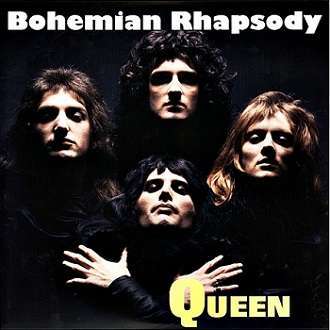 Regarded by many as one of the greatest rock songs of all time, Bohemian Rhapsody was the UK Christmas #1 twice, in 1975 and in 1991, weeks after Mercury's death. The track, which features elements of pop, opera and hard rock was created in six different studios. Bohemian Rhapsody was originally called 'The Cowboy Song' and was apparently written in bed. It took three weeks to record the opera section alone. The bands' record company, EMI, didn't want to release the song as a single due to its six-minute length. However, DJs including Kenny Everett played the track until it struck a big chord with the public. The iconic video cost just £4,500 to make. It remains the UK's third-biggest selling single of all time and has been named the world's most-streamed 20th-century track.
We Are The Champions (1977)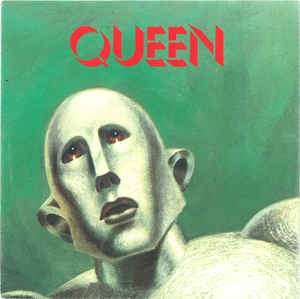 We Are The Champions has become one of the world's most enduring sporting anthems over the years. It featured on the band's album News of the World and reached #2 in the UK and #4 in the US. It was named as the world's favourite song in a Sony Ericsson poll carried out in 2005 and was the official song of the 1994 World Cup. A new mix of the track was released in 2017. This was constructed from previously unheard takes. May said the track was penned because the band "wanted to get the crowds waving and singing. It's very unifying and positive.". The song's b-side was the similarly popular and rousing We Will Rock You. As the songs are so closely associated with each other, they are often played alongside each other on the radio. They were also played together at many Queen concerts.
Don't Stop Me Now (1979)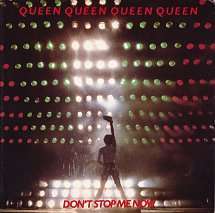 Particularly popular amongst today's younger listeners, Don't Stop Me Now was taken from Queen's 1977 record Jazz. The uptempo track also featured the group's famous multitrack harmonies. Although it only reached #9 in the UK and #86 in the US when it was released as a single, the track has become one of the band's signature songs. It first enjoyed a resurgence when it was featured in the 2004 comedy zombie film Shaun of the Dead. May was said to have struggled with the track's lyrics when it was released, as he saw it as a celebration of Mercury's risky drugs and casual sex-fuelled lifestyle.
Another One Bites The Dust (1980)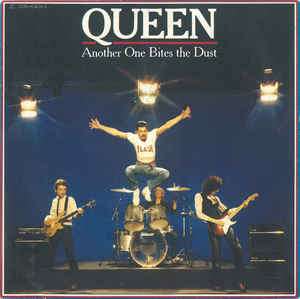 Another One Bites The Dust is widely regarded as one of Queen's funkiest hits. Partially inspired by Chic's disco classic Good Times, it was penned by John Deacon, who retired from Queen in 1997. The track was taken from the band's eighth album The Game and stayed at #1 in the US for three weeks, though only reached #7 in the UK. The track frequently features in modern TV shows and films, over forty years after its release.
Under Pressure (with David Bowie) (1981)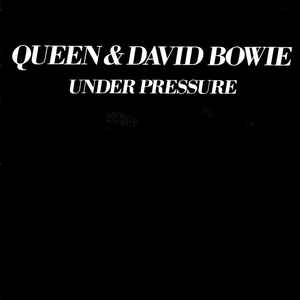 Under Pressure was Queen's second UK number one. It was regarded as a clear highlight of the otherwise poorly-received album Hot Space and was played at every Queen gig between 1981 and when the band stopped touring in 1986. It was named as the second-best collaboration ever in a Rolling Stone poll.
Radio Ga Ga (1984)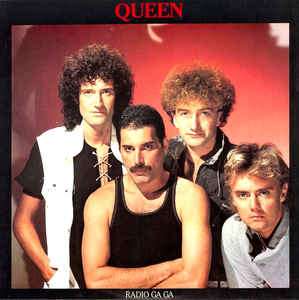 Radio Ga Ga was penned by drummer Roger Taylor and featured on the band's album The Works, which was seen as a return to form after 1982's Hot Space. Taylor penned the song after his son said 'radio ca-ca' to express his disapproval of a song he had recently heard on the radio. This synth-pop stunner reached #1 in a stunning 19 countries and was released 18 months before the band's iconic Live Aid performance.
One Vision (1985)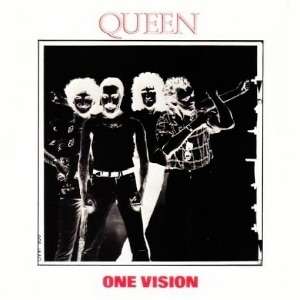 One Vision was another Roger Taylor composition that featured on 1986's A Kind of Magic. The track, about defying stacked odds, was inspired by Martin Luther King Jr. It opened each of The Magic Tour concerts and was played during a triumphant post Live Aid return to Wembley.
I Want It All (1989)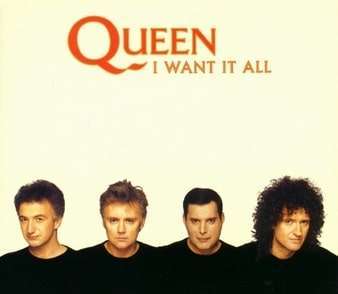 Taken from The Miracle, the penultimate Queen album released during Mercury's lifetime, anthemic hard-rocker I Want It All featured vocals from Mercury and May. Although the song was credited to the whole band, it was actually a May composition. It also became an anti-apartheid song in South Africa. It was played live by the three surviving members of Queen alongside Tony Iommi and Roger Daltrey at 1992's Freddie Mercury Tribute Concert.
These Are The Days Of Our Lives (1991)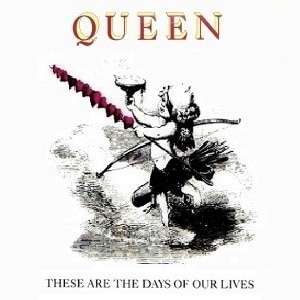 These Are The Days featured on the last Queen album released before Mercury's death, I Want It All. The song reached #1 when it was released as part of a double A-side with Bohemian Rhapsody in December 1991. A frail Mercury appeared in the black-and-white video for the song, which was filmed in May that year. The song features Mercury's final words on camera, which are "I still love you".
Queen Location Bus Tour

If you're ready to get closer to Queen and visit some of the most important locations in their history, we can help. Our tour guides are experts in their field and can provide highly authentic tour experiences that tell you so much more about your favourite musical icons. Take a look at our Queen Bus Tour here.
Contact us today by completing our contact form or by calling +44 (0)800 009 6570 or by sending a message to info@britmusictours.com.