In our lives, we all idealize someone. Idealism is not restricted to any age group. Some people idealize renowned scientists, politicians, sportsmen or religious figures long gone. Idealism can be connected to your hobby, or field in which you take interest. Some people love to watch sports, so they idealize the players. Many of us listen to music and idealize the musician, singer, or music band. The purpose of using the word idealizes someone means idealism to develop an interest in the particular person at the highest height. We try to copy their style, look at their clothing, and even visit these areas, where the performance of our favorite bands, singer, or musician has occurred.
When a person we idolize has deceased such as a scientist or musician, going on a tour is a great idea. Visiting locations that were to relevant to that person can make a great day all round. Plus you will learn and see things you wouldn't have other wise. Here we talk about our Beatles tour in London, which is just one of the great things you can do in London. For fans of the Beatles, this tour is about the locations in London where the famous band Beatles have performed and visited.
On this tour you will learn about the Beatles history as well as visiting the locations. The Beatles have done lots of films such as Help, A Hard Day's Night and recorded many documentaries. During this tour, you will see the many locations where this band made an outclass in music history. You will see the worthwhile locations in London where this band wrote their songs, performed memorable concerts, take pictures and learn interesting things. During the whole trip, you will be guided all the way by a knowledgeable guide. The guide will give you the information about the lives of the Beatles band when you move over to those places. The duration of our Beatles tour is 3 hours.
Beatles Locations
The beauty of location tours is that you will get to walk in the same foot steps as John Lennon, Paul McCartney, George Harrison and Ringo Starr once walked There are several places where you will visit, for example, the famous zebra crossing. This is the same place that was present in the iconic Abbey Road album cover. This place is also known as the Beatles crosswalk. This place is located in the north of London near the St. John wood. You can easily reach this location by underground London. This road was simple just like others in north London, but its value increased when taking photographs there. This act increased the value of this area of London.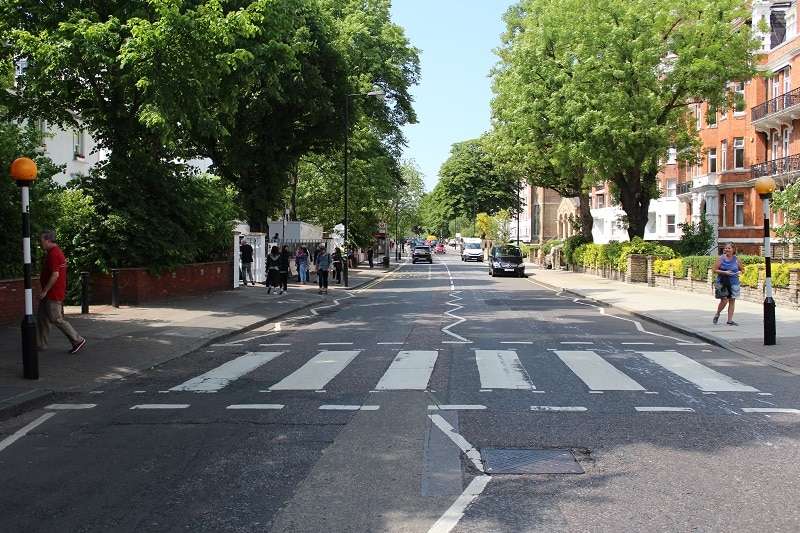 You will get to see the film locations where 'Help' and 'A Hard Day's night' were filmed. You will see the famous Trident studio where the band has recorded Hey, Jude, Martha, my dear, Dear Prudence, Honey Pie, Savoy Truffle and I want you. In the Trident studio, the members of the band have also performed solo. You will also see that studio where the popular album Abbey road was recorded. There are many other venues included in this tour, where this band has performed music concerts in front of a huge crowd.
The famous coffee shop named as Beatles coffee shop is located in the underground station near St. Johns wood. In this shop, every sip of the coffee will take you to the nineties. In the shop you will see different items of this band which you can purchase to make your tour memorable.
You will also get to visit the famous theatre where the Beatles had given their memorable performance, the famous theatre where people said Beatlemania started. The office of Paul McCartney is also included in this tour which is still present in London.
The music session held on the rooftop of apple studio is also included in the tour where this band gave a memorable performance. The tour will include all those places where this band has lived. These places are Chelsea, Mayfair, Marylebone, St. Johns Wood, and Soho. There will be some types of places in this tour where you will feel grief on the visit. The place where their manager Brian Epstein died and one member shot on involvement in drugs.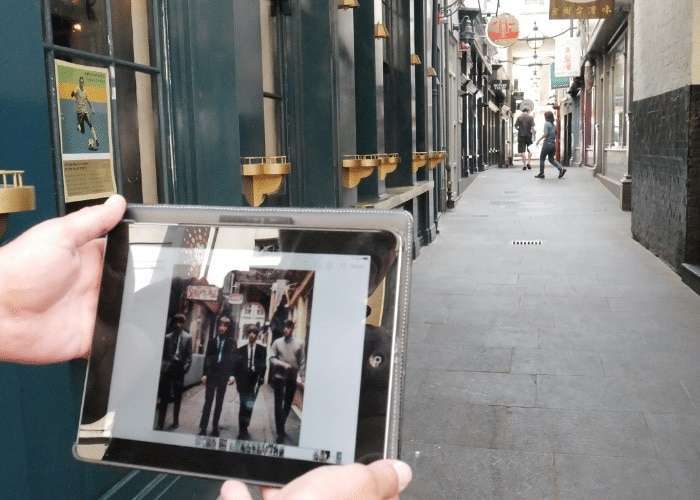 You will also visit the galleries where John showcases his art and also that art gallery where he met Yoko. Yoko was also a Japanese singer, artist, song writer and peace activist. She had married John Lennon, but their marriage did not last long.
You will see Marylebone station, the location of The Hard Day's Night. This is the place where the Beatles had made the opening scenes of this movie. You will also see the 34-Montagu Square flat where John and Yoko had spent their married life in 1968. This was the same flat where Paul McCartney had written Eleanor Rigby.
You will see the house of Paul McCartney of 1960 and the place where two members of this band got married. The overall tour is very safe for health and safety and will take place by a London Black cab. You will get plenty of time for seeing and taking photographs. Comfortable clothing and footwear is recommended. There will be no eatables and entry fees provided by this tour. You will find this a very comprehensive visit where you will learn about the Beatles, and meet other fans of great iconic band.
Book this Beatles Tours of London
So if you want to learn about the Beatles on this London tour, head over to the tour page here where you can check availability and book.  We welcome everyone from all over the world and look forward to seeing you.
Beatles Childhood Homes Tour
Those who want to see the childhood homes of George Harrison, John Lennon, Ringo Starr and Paul McCartney should check out this beatles childhood homes tour.  You will find the engaging driver guide a delight and you will learn lots of hidden gems along the way.